Our Services
A few of the services we offer
---
---
Our Gallery
Service installations and many more
Let RCC Aircon Services help you regular maintain your air conditioning equipment with LOWEST PRICE AND GUARANTEED HIGH QUALITY SERVICE!!!
#1 Aircon Shop in Davao City, Philippines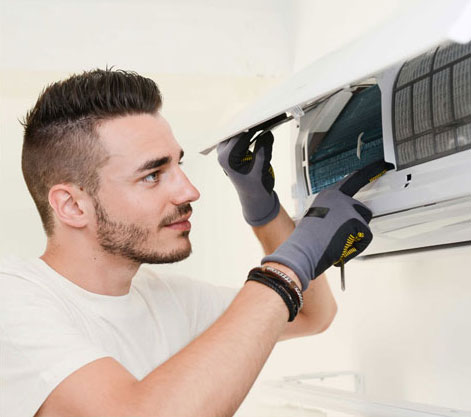 We service in Davao city area in maa road pantinople village near in softcare carwash. Quality services you can trust at very reasonable and lowest price. Maintain your equipment to prevent future problems and unwanted costs. Are there any air conditioning maintenance steps you can do? Clean or replace dirty air filters monthly ? dirty air filters are the number one cause of slow air flow for most air conditioners. If left long enough, dirty air filters can get so bad that they can cause your evaporator coil to ice up! Make sure to change your air filters once a month to keep your air flowing as smoothly as possible.
To clean the filter, turn off the air conditioner. For window air conditioners, the filter is generally located behind the front cover and can gently be removed (never pull or rip it out, no matter how desperate you are).
Clean the outdoor condensers and indoor evaporator coils ? coils are among the most important parts of your air conditioner. The condenser coil houses the refrigerant lines and surrounds the fins that line the outdoor cabinet of your AC. The evaporator coil is the part of your AC that absorbs heat and makes the air cold. If you have dirt or debris on either of these, it can reduceyour air conditioner?s efficiency and put unnecessary stress on the unit?s moving parts
A clogged drain can create water damage or leaking,as well as affect indoor humidity levels. If the system runs but doesn?t cool, it may be low on refrigerant. Tighten all electrical connections and measure voltage and current on motors. Faulty electrical connections can cause unsafe operation of your system and reduce the life of major components. If you've tried all these steps and still have problem, your other air conditioner parts may not be working properly and you'll need to call a serviceman
Let us help you regular maintain your air conditioning equipment
IF YOUR AIR CONDITIONER STOP WORKING OR THE SYSTEM RUNS BUT DOESN?T COLD AIR
It may be your air conditioner parts may not be working properly or it may be low refrigerant and you?ll need to call a service man Regular maintenance and cleaning of your air conditioner are extremely important
AIRCON BRANDS:  NATIONAL* CARRIER * SHARP * YORK *F ROST * KOPPEL * IMARFLEX * WHIRLPOOL * FUJI AIR * AMERICAN HOME * MIDEA * CHIGO * TOSHIBA * GREE * HITACHI * SAMSUNG * SANYO* KELVINATOR*HANABISHI*LG*KOLIN*G E*WHITE WESTING HOUSE * FEDDERS * TRANE * PANASONIC * CONDURA * MITSUBISHI * DAEWOO * EVEREST * DAIKIN * IDEC * UNION
TYPES OF AIRCONDITIONER: WINDOW TYPE * FLOOR STANDING * WALL MOUNTED * CEILING MOUNTED * SPLIT